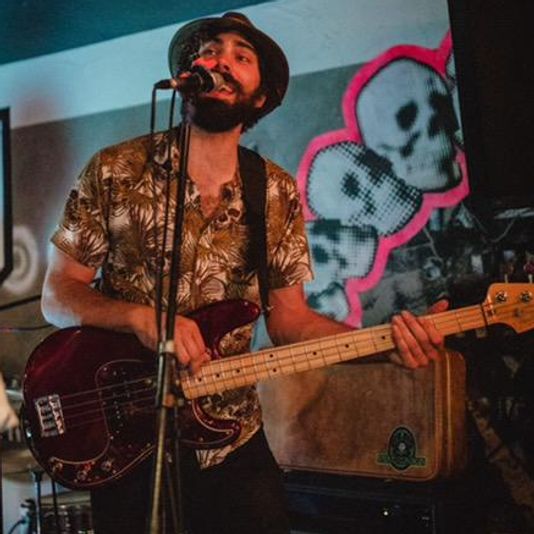 The Perfect Party Music
Born from world travel, a close knit community, and a passionate love for music, Aguadelic is a high energy cumbia reggae show based in Newport, RI. Mixing heavy influence from old school Latin rhythms with some hints of reggae, hip hop, and psychedelic rock, multi-instrumentalist Greg Ferreira brings his own voice to cumbia, his biggest influences being Chico Trujillo, Afrosound, Steel Pulse, Los Mirlos, etc..
Aside from playing notable venues around New England, Greg also loves to play at parties and is known to pop up for spontaneous shows now and again. As the full band, previously called The High Tidals, they have been featured at Guatemala Fest in Providence every year since 2018 and at events for local organizations like Live Local and Clean Ocean Access. Get in touch for bookings or check out the events page to see where he'll be next!